Careers At SOTO
Engineering an outstanding career
Build, design and refine your career with a high-tech engineering firm
Join an inspired, imaginative and creative team
At Soto, we're not just building a good engineering business, or even a great engineering business.
We're building an outstanding engineering business. To do that requires a team of outstanding people.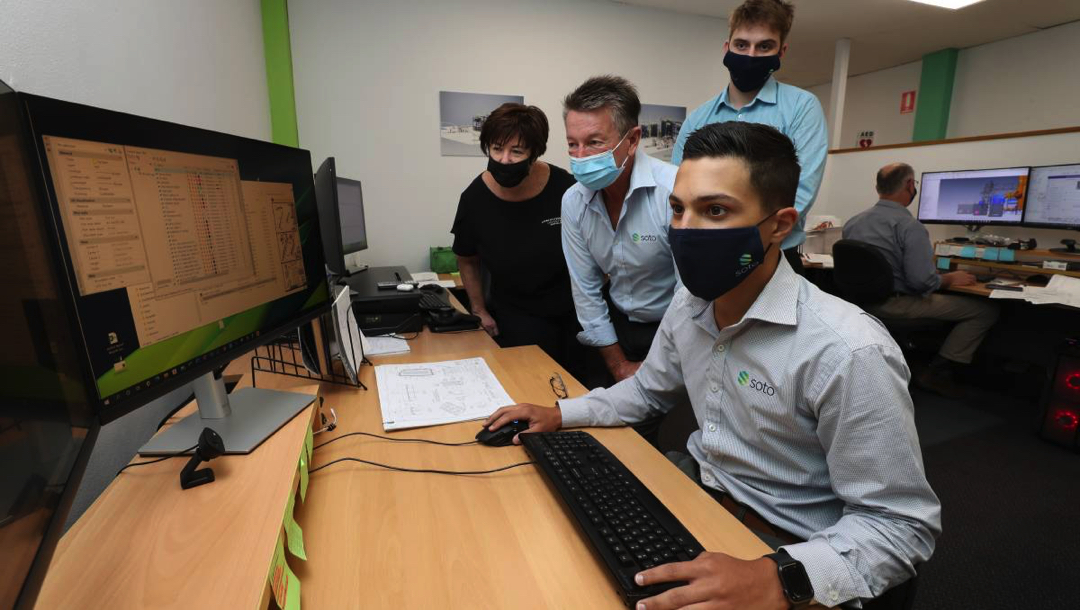 LEADING WITH PASSION, CREATIVITY AND INTEGRITY
What we can offer you
Experience much more than simply an engineering job. Enjoy a sense of true belonging, within a caring culture of like-minded, passionate and dedicated colleagues, and make some new life-long friends in the process.
Develop your career with a high-tech engineering firm that gives you the trust you need to work autonomously, and the opportunities to pursue the engineering fields you are most passionate about.
Eugene's Story with Soto
Starting with Soto as a graduate, Eugene has developed his career beyond even what he could have believed. Watch his story to find out more.
Discover the latest opportunities
Is a 'good' engineering career, good enough for you?
If the answer is no, we would love to hear from you. We are always on the lookout for driven and talented people to join our team.